Our research focuses on how land management practices can lessen the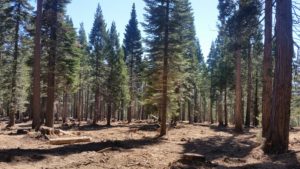 incidence and severity of wildfires in California, while simultaneously enhancing watershed health. We approach this research through an interdisciplinary multi-phases analysis, which includes 4 separate, but interrelated, sub-projects.
These sub-projects are:
The result of this research and collaboration will be an interactive tool that will assist land managers in their decision-making process. We hope this tool will make these decisions easier, as well as lead to better outcomes for ecosystem health. Please click the links above to learn more about our research.